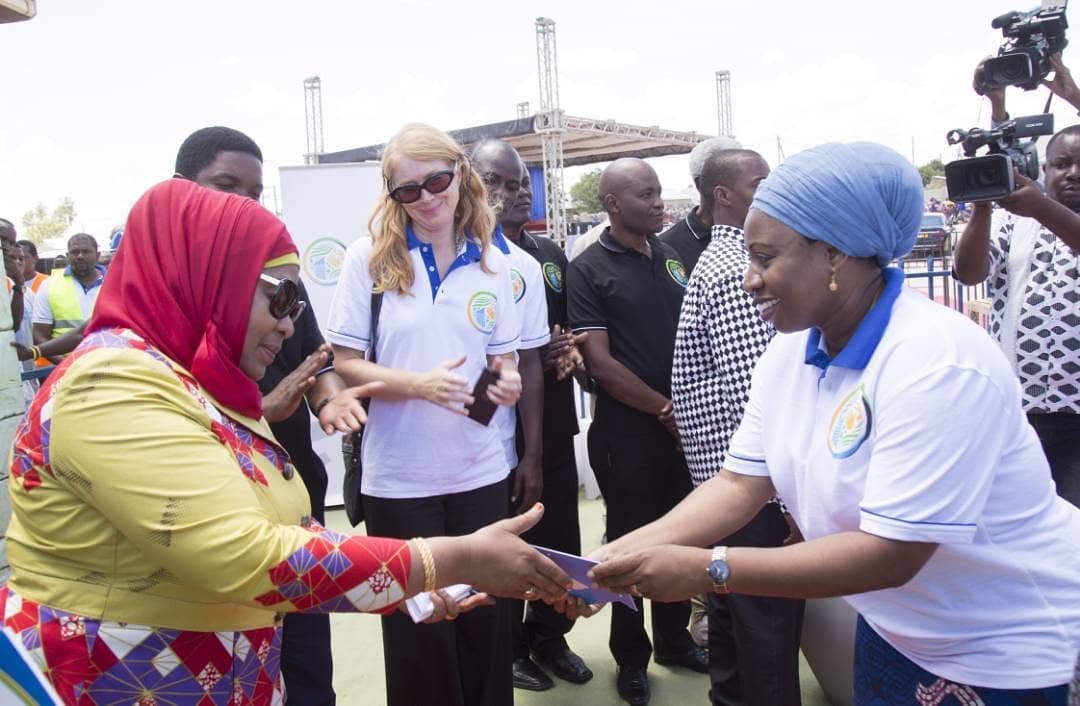 Rais Mhe. Samia Suluhu Hassan akipokea zawadi kutoka kwa Waziri wa Afya, Maendeleo ya Jamii, Jinsia, Wazee na Watoto Mhe. Ummy Mwalimu...
On the 9th December 1961, the father of the nation, Mwalimu Julius Nyerere raised the national flag as a symbol of proclaiming...
Project CLEAR has provided implementation support to 11 out of 26 regions. The Government of Tanzania, through the Ministry of Health, Community...
Tanzania, blessed with so much beauty and plentiful natural resources strives to become a middle-income country by 2025. The country is putting...
Nyumba ni choo campaign takes 'modernity message' to football fans Sports have proved to be one of the major tools of bringing...
The DCC events were planned to reach 207 villages, the activations succeeded to reach 946 villages. The Government of Tanzania through the...
A promising new strategy for media dark areas. In the implementation of the Usichukulie Poa, Nyumba ni Choo campaign, the Ministry of...
The story of the Usichukulie Poa Campaign in Morogoro. Tanzania like many developing countries faces a challenge of ensuring all households in...
The Prime Minister of the United Republic of Tanzania, Hon Kasim Majaliwa called for modernity by insisting that every household should have...
The United Republic of Tanzania is a nation in East Africa bordered by Kenya and Uganda to the north, Rwanda, Burundi and...
Simiyu Region is one of Tanzania's 31 administrative regions. Simiyu Region is located North of Tanzania and South East of Lake Victoria, lying between Latitude...
In many countries there exists a high prevalence of water and sanitation-related diseases, causing many people, children, in particular, to fall ill...
On 7th July 2019, the Nyumba Ni Choo campaign was launched in Mwanza, a port city on the shore of Lake Victoria,...
Tanzania is implementing a National Sanitation Campaign through the Ministry of Health, Community Development, Gender, Elderly and Children (MoHCDGEC). The campaign uses...