Welcome to the Project CLEAR Resource Centre
This centre collates the outputs that were produced in Tanzania as part of the Nyumba Ni Choo National Sanitation Project.
Nyumba Ni Choo was a behavioural change communication campaign that encouraged millions of Tanzanians to construct improved toilets and practise handwashing with soap. Since its launch in 2017, the Nyumba Ni Choo campaign has covered 2,492 villages in 146 local authorities across 21 regions of Tanzania. It has reached its audience of over 20 million through four different platforms, including ground activations, mass media, social media and display media across the country.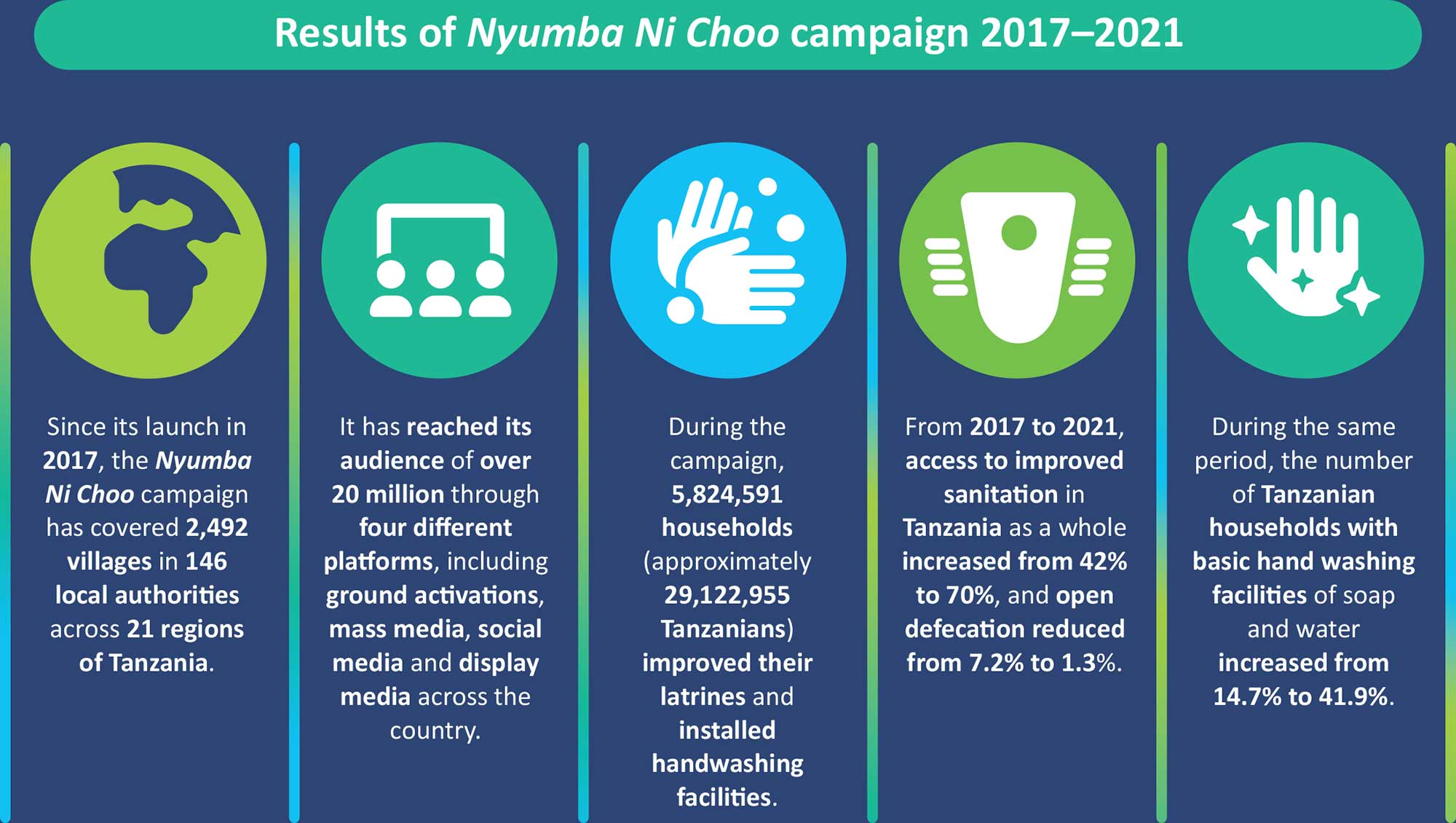 During the campaign, 5,824,591 households (approximately 29,122,955 Tanzanians) improved their latrines and installed handwashing facilities. From 2017 to 2021, access to improved sanitation in Tanzania as a whole increased from 42% to 70%, and open defecation reduced from 7.2% to 1.3%. During the same period, the number of Tanzanian households with basic hand washing facilities of soap and water increased from 14.7% to 41.9%.
This Resource Centre has been produced by the CLEAR Consortium. Initiated by the Tanzanian Ministry of Health and led by the London School of Hygiene and Tropical Medicine (LSHTM), Project CLEAR Ltd and Innovex Development Consulting, with funding from the UK Foreign, Commonwealth and Development Office (FCDO), the CLEAR Consortium supported the Tanzanian government in the implementation of the National Sanitation Campaign (NSC).